Cross Roads: The title, "Cross Roads to being", taken from the poem of the same name, retrieves in prose and poetry some of what A.P. Bathersfield has accumulated from his experiences. The following quotations give an indication of the author's perspective. "The way was created without blemish" "Footprints ridden inside the soul" "
-Baba Mosi-
In Being: The Name of the Game: contains an accumulation of short stories, plays, and poems. The title is taken from one of Arnold's plays of the same name. It depicts the complexity of peoples" desire to acquire wealth, which is what life in North America seems to be about-A Game.
Stay Up "I" Within: This book is dedicated to universal peace. The poems, short stories, articles and sayings encompass many of the social and political ills of society.
"I" "Me" "You": exemplifies some of his thoughts provoking work. The contents reflect a philosophical approach to life. The poems, articles, and short stories present the turmoil of the Caribbean and the society's reaction to the Rastafarian movement.
I am Wounded: Revisits "In Being", "Stay Up", and "I" "Me" "You". It is dedicated to Global Consciousness and to the "Will of Fallen Comrades".
Jah Rhythm: "The All": is a collector's item that takes his readers through an inner journey to a reconnection with "self" which is necessary for self-purification and the recovery of one's identity (the whole being). A few of the poems in "Jah Rhythm" are translated into Spanish, which demonstrate the author's desire to reach other cultural sectors of society.
under construction!
Collector's Item! DEDICATED TO "PEOPLE OF A WORLD VIEW" AND ERROL BRUCE BATHERSFIELD: SEVEN VIRTUES...FAITH, HOPE, CHARITY, STRENGTH, PRUDENCE, TEMPERANCE AND JUSTICE!.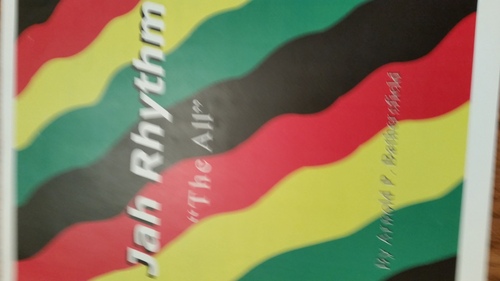 My Contact Information: apsprof1@juno.com